Introduction
Whenever we talk about the internet of things, a huge number of devices connected over the internet come to mind. And to let them function well, the communication network between the devices is crucial. This is where IoT Communication Protocols makes an entry into the IoT world.
As per Statista, by the end of 2018, there were about 22 billion IoT connected devices in use around the world. And forecasts suggest that by 2030 around 50 billion of these IoT devices will be in use around the world.
This significantly means that it is time for businesses, and stakeholders to better understand the IoT communication protocols and standards, which might reduce the security breaches at bay.
So, before we mention the list of Top IoT protocols 2021, let's have a quick look at the basics first:
IoT Protocols and Standards – A Secure Data Exchange Mechanism in the IoT Ecosystem
Do you know?
Our smart IoT connected devices are more vulnerable to threats. And to minimize these security loopholes, it's important to use the right protocols.
IoT communication protocols are modes of communication that ensure optimum security of the data being exchanged between IoT connected devices.
We can connect the IoT devices via an IP network or a non-IP network. Though there is a difference in their range, power, and memory use.

Connections through IP networks are complex and take high memory and power from the IoT devices while the range is not a problem. Non-IP networks like Bluetooth require less memory and power but have a range limitation.
Why should you care about IoT protocols?
Well, if you consider the key differentiating factor between an ordinary and smart device, then you will find that the later one can talk to other devices (irrespective of their types).

And for every interaction between devices, there is a need for a medium; preferably a common language that all the devices in the given IoT ecosystem would be able to understand.

The IoT protocols provide this very medium. And a standardized communication protocol brings these key benefits:
High quality and credibility –
Communication technologies that follow the standards deliver high service quality & robustness against interferences. Additionally ensures the reliable and secure transmission of massive IoT sensor data at the edge.
Interoperability and innovation flexibility –
Standard protocols have the flexibility to be programmed on various commodities & off the shelf hardware like gateways and chipsets. Hence, multi-vendor support solutions, it helps end-users in avoiding vendor lock-in risks.
Every scaling business wants to adopt IoT connectivity that can be implemented globally. And standard communication protocols ensure universal connectivity while minimizing the installation complexity.
Not to mention, IoT communication protocols play a chief role in determining the cost and features of the specific IoT solutions.
Types of IoT Protocols
IoT Network Protocols –
IoT network protocols are designed to connect medium to high power devices over the network. IoT network protocols allow data communication within the scope of the network.
HTTP, LoRaWAN, bluetooth, zigbee are some of the popular IoT Network protocols.
IoT Data Protocols –
IoT data protocols are designed to connect low power IoT devices. Without any internet connection, they are capable of providing end-to-end communication with the hardware.
Though the connectivity in IoT data protocols can be done via a wired or cellular network.
MQTT, CoAP, AMQP, XMPP are some of the popular IoT data protocols.
Communication Protocols used in Consumer and Industrial IoT
In the Consumer as well as the Industrial segment, businesses have several options for IoT protocols. At the same time, it is essential to note that each protocol has distinct features and capabilities. Based on that, the suitability of a particular protocol is defined for a specific use case.

Most of the industrial and SCADA-like (supervisory control and data acquisition) systems use proprietary communication protocols and fail to fulfill interoperability.

Hence we encourage the MODBUS TCP that is an open de facto standard and is used for some automation and telecontrol systems.
Having done many projects on Consumer as well as Industrial IoT, we help you understand your project better.
Let's Talk!
Top 10 IoT Communication Protocols 2021 [Updated]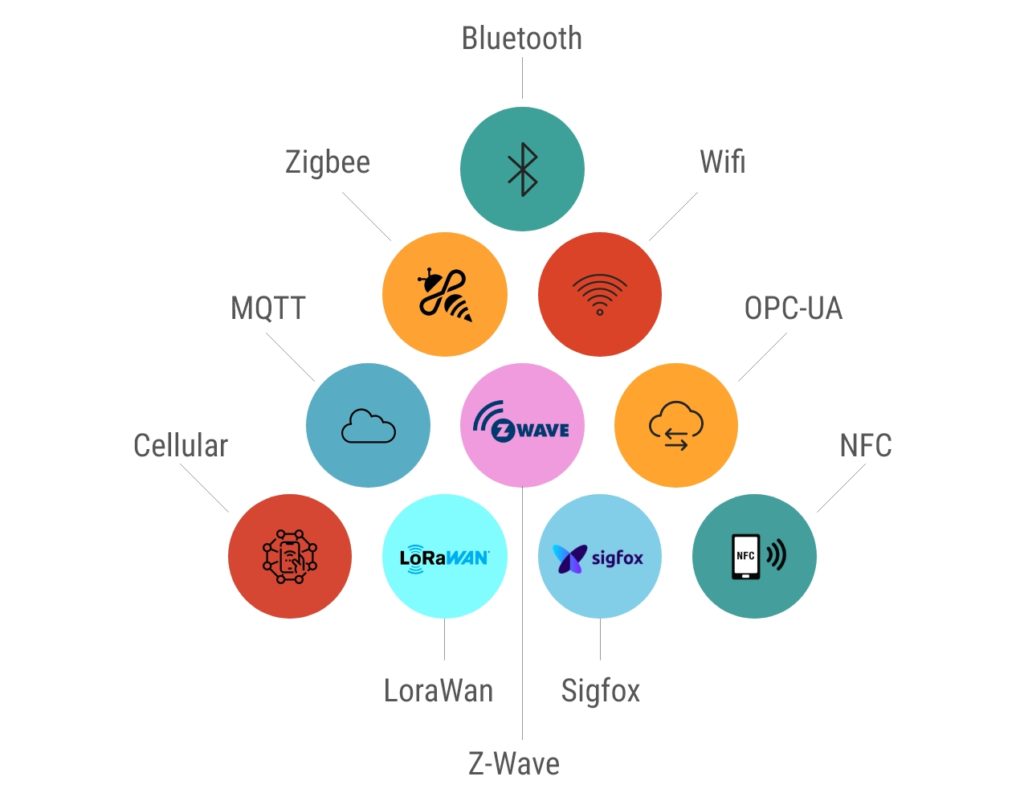 1. Wifi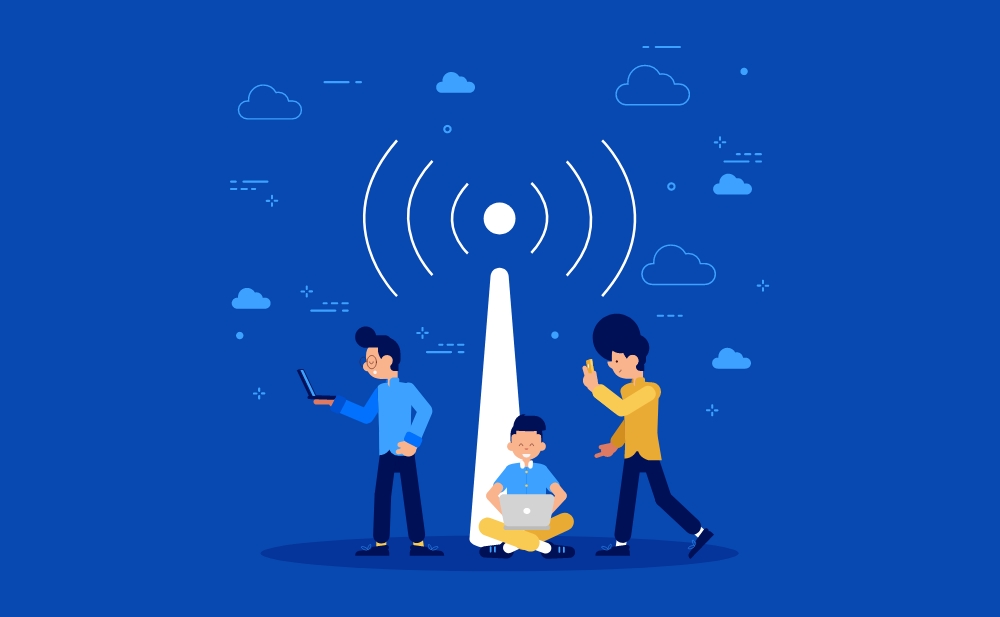 Standard- Based on IEEE 802.11n (Commonly used in Homes today)
Frequencies- 2.4 GHz and 5 GHz bands
Range- Approx. 50meter that can go up to 100 meters
Data Rates- 600 Mbps maximum, the most common is 150-200 Mbps. Also depending on the channel frequency used & number of antennas( latest 802.11-ac standard should offer 500 Mbps to 1 Gbps)
It is one of the most popular IoT communication protocols. This connection type works best for the LAN environment and offers fast data transfer. Capable to process large amounts of data, it is the go-to choice for many developers.
As mentioned above, based on IEEE 802.11n standard it is mostly used in homes and various businesses, which offers a range of hundreds of megabit/ sec, which is fine for the file transfers but becomes too power-consuming for many IoT applications.
2. Bluetooth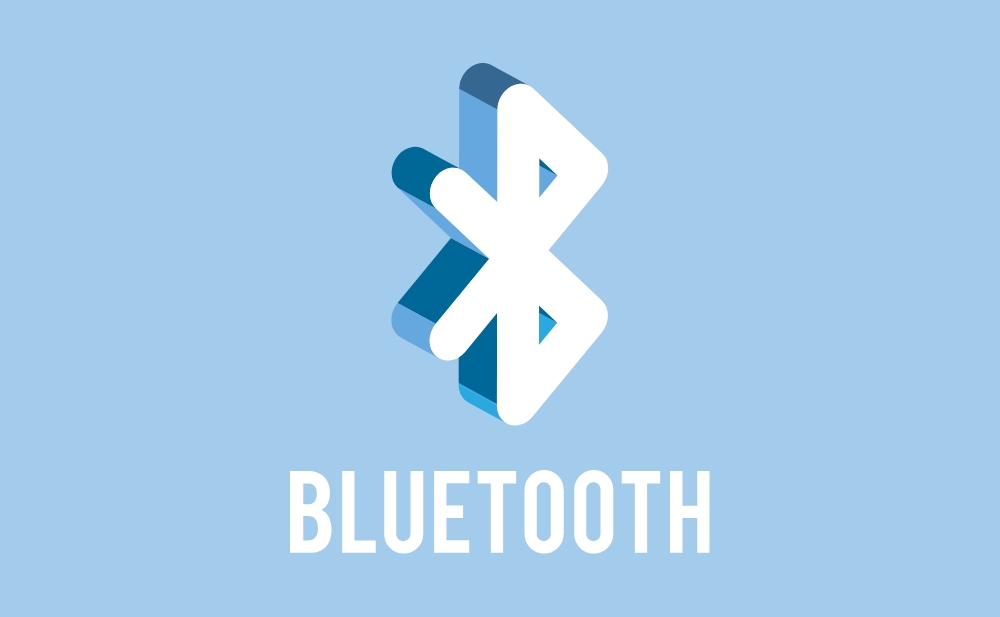 Standard- Bluetooth 4.2 core specification
Frequencies- 2.4 GHz (ISM)
Range- Approx. 50-150meter(Smart/BLE)
Data Rates – 1 Mbps(Smart/BLE)
Bluetooth is one of the most important short-range communication technologies. It's suitable to send small chunks of data for personal products like smartwatches.
Highly suitable for mobile devices, it's the significant IoT protocol. Nowadays the new Bluetooth Low-Energy(BLE) or Bluetooth Smart is what IoT development companies are using for various consumer product markets.
With reduced power consumption, this technology is a real foundation for the IoT. It is scalable and flexible to all market innovations.
3. Zigbee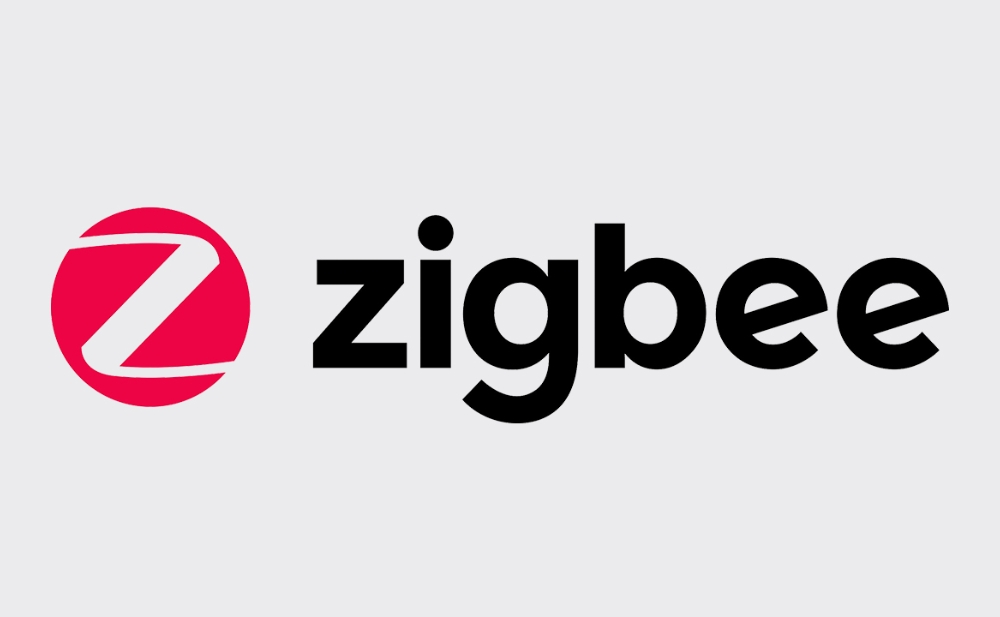 Standard- Zigbee 3.0 based on IEEE802.15.4
Frequencies- 2.4 Ghz
Range- Approx. 10-100m
Data Rates – 250 kbps
It's again one of the important protocols. It has some significant advantages in complex systems offering low power operation, high security, robustness & high scalability as well as a position to take advantage of wireless control.
Like Bluetooth, there is a vast user base of ZigBee.
It is designed especially for industrial sites where low power is required and less for the consumers' network. With a maximum 1024 number of nodes in the network, Zigbee can transfer data with a range of up to 200 meters, ZigBee can even use 128 bit AES encryption.
4. MQTT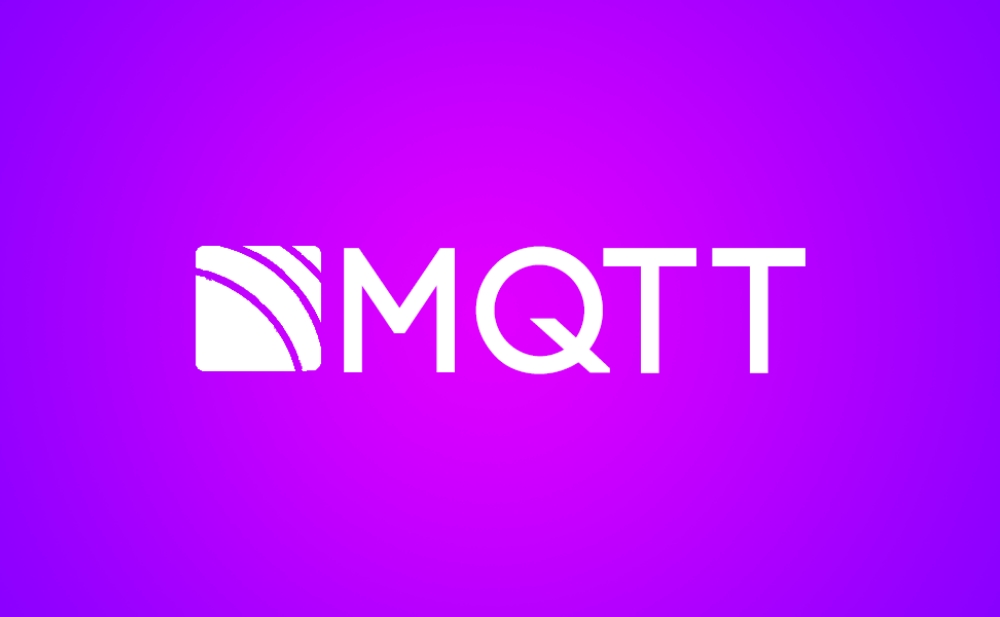 Standard- ISO/IEC 20922
Data Rates – Upto 256 Mb in size
MQTT is a lightweight message protocol for sending simple data flows from sensors to applications and middleware. It works on top of the TCP/IP network for supplying reliable yet simple streams of data.
Though it may work with any network that provides ordered, lossless, & bi-directional connections. The MQTT protocol comprises 3 key elements: subscriber, publisher, and a broker.
It proves to be a better choice for wireless networks that experience occasional bandwidth constraints or unreliable connections. Facebook has used MQTT in the Facebook Messenger for online chat.
We have a dedicated blog on connecting IoT with MQTT.
Explore Now!
5. OPC- UA
OPC UA is one of the most important communication protocols for Industry 4.0 and the IoT. It comes under the industrial M2M communication protocol.
Like MQTT, it is a platform-independent standard through which various types of systems and devices can communicate by sending request and response messages between the clients and servers.
At hashstudioz, We have used it to integrate the sensor of monitoring devices for valves and their electric actuators.
Picking the right IoT protocol may mean everything to your business's IoT project. We assure you it's done right!!
6. Cellular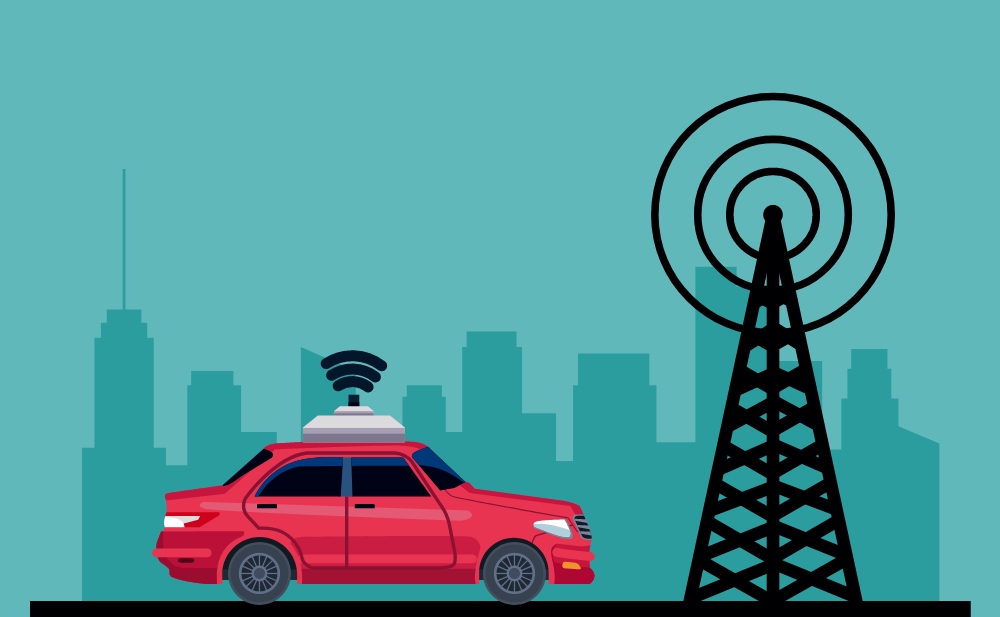 Standard- GSM/GPRS/EDGE(2G), UMTS/HSPA(3G), LTE(4G)
Frequencies- 900/1800/1900/2100MHz
Range- Approx. 35km max for GSM, 200 km max for HSPA
Data Rates (For avg download)- 35-170 kbps
Cellular IoT protocols need not pre-established gateways to create a coverage area.
Hence preferable for a regional, country-wide, or even transcontinental scale.
Though cellular networks capable of facilitating massive flows of data, cellular-enabled IoT devices use a ton of power.
Whenever there is a requirement to connect objects like the streetlights, parking meters, and hospitals or the myriad industrial applications like manufacturing and agriculture units then cellular protocols can enhance the connectivity.
The infrastructural simplicity combined with the emergence of 5G makes cellular communication protocols a go-to choice.
7. Z wave
Standard- Z-wave Alliance
Frequencies- Various
Range- Approx. 30m
Data Rates – 0.3 to 50 Kbps
This wireless communication protocol is based on low power RF communication technology
Highly preferable for home automation products such as lamp controllers, sensors among many others.
It's very scalable enabling control for up to 232 devices.
Based on the mesh network topology, Z-Wave based devices can attain a communication distance of up to 40 meters, with the additional ability of messages to Hop up between up to 4 nodes.
It covers layers from physical to application for network communications.
8. NFC (Near Field Communication)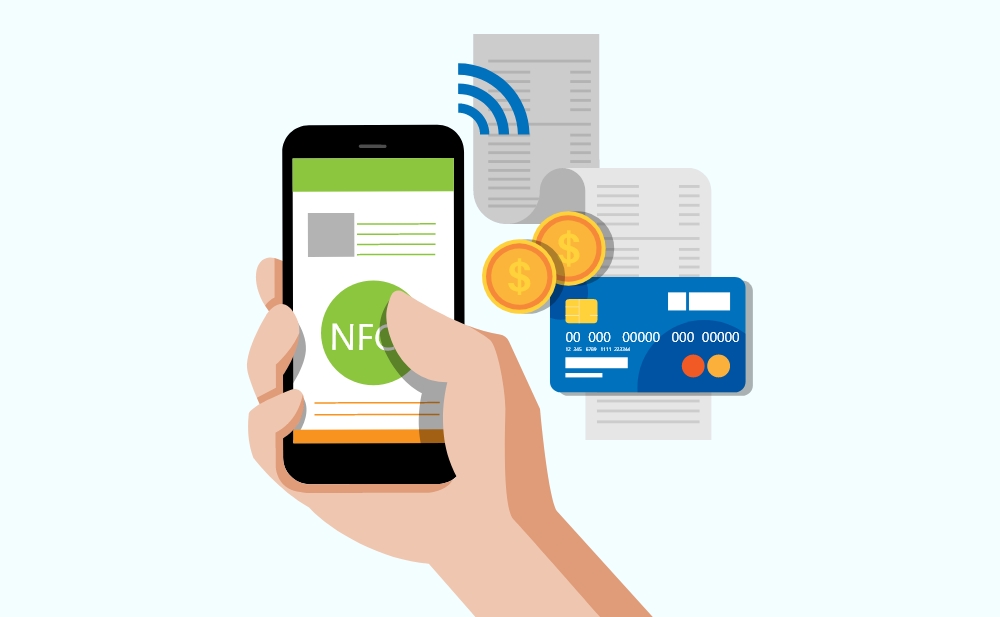 Standard- ISO/IEC 18000-3
Frequencies- 13.56MHz (ISM)
Range- Approx. 10cm
Data Rates – 100-420 kbps
NFC is one of the popular communication protocols these days. With the huge market share of smartphones, this protocol allows customers in making contactless payments through their smartphones.
The protocol uses electromagnetic induction between two loop antennas located within each other near the field. This way it extends the capability of contactless card technology and facilitates devices to share information at a distance that is less than 4cm.
NFC allows two communication modes
Passive communication mode: In this mode, only one NFC device generates an RF field. The second device referred to as the target uses a technique called load modulation to transfer the data back to the primary device/initiator.
Active Communication mode: In this mode of communication, both NFC devices generate an RF signal on which the data is carried.
9. LoRaWAN
Standard- LoRaWAN
Frequencies- Various
Range- Approx. 2.5 km( Urban environment), 15 km (Suburban environment)
Data Rates – 0.3 to 50 Kbps
Lora is a long-range radio wide area network that provides low-cost mobile security to IoT, Smart cities, and Industrial applications. It's optimized for low power consumption and supports a large network of millions of devices.
Smart street lighting is a practical example, where the street lights are connected with the LoRa gateway that uses the LoRaWAN protocol.
It has the feature to detect the signals below the noise level along with builtin security and GPS-free positioning.
10. SigFox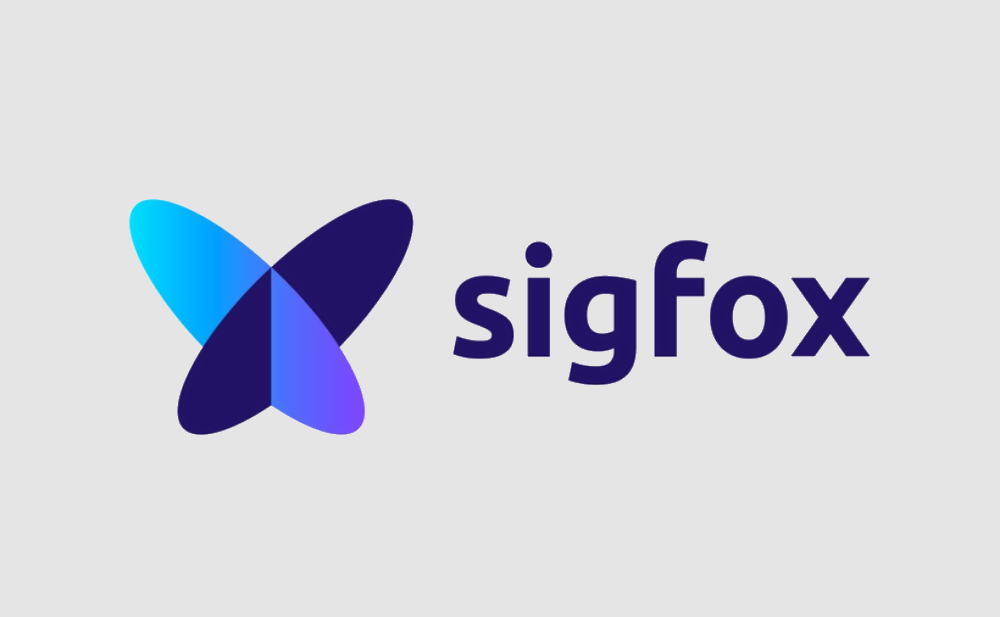 Standard- Sigfox
Frequency- 900Mhz
Range- 30-50km(rural environments), 3-10km(urban environments)
Data Rates – 10- 1000bps
Sigfox communication is aimed at the low-cost M2M application areas where wide-area coverage is required.
The SigFox wireless interface allows any communications requiring a minimum amount of power consumption. So if you are looking for a better choice for remote devices that need to be run on battery power for very extended periods without the need for any battery changes or maintenance, then go for SigFox communication protocol.
It has bidirectional functionality and is used in IoT infrastructure including:
Home and consumer goods
Transportation – this can include automotive management
Energy-related communications like smart metering
Retail including PoS, shelf updating, etc
If you want to know more of Industry-Focused IoT app development solutions or want to see our work done in IoT.
Explore here !
Which IoT Communication Protocol is Best Suited for your Project?
As you have just learned about the Top IoT communication protocols, It is still a major decision to select one that best suits your project requirements.
The key here is to understand the distinct specifications and advantages that come with a specific protocol. Because this is going to be responsible for volume, speed and range of data transmission.
So to answer, how do you select the right protocol we bring your focus to the two primary parameters:
Power. You should be aware of the power requirements. The best practice is to ask, "Do the sensors involved need to be on battery power for days, months or years? Do the devices allow rechargeable batteries or are they disposable?
Connectivity. You should be aware of the communication range required as well as the amount of data that you may need to send in each message. Make sure the battery providers can efficiently maintain the connectivity requirement.
If you are looking for a specific project, It is suggested to choose an end to end IoT service provider, who possess a strong grip on various communication protocols along with other hardware and firmware speciality.
Hashstudioz would be delighted to help you in bringing the scalable solution with the best suited protocols.
Let's kick off your IoT Idea and turn it into a reality!
Click here to share your requirements with us, or you may reach out us at info@hashstudioz.com
Frequently Asked Questions
Q1. What are the protocols used in IoT?
A. Protocols used in IoT are the method of communication. They are used to ensuring optimum security to the data being exchanged between IoT connected devices.
Q2. What are two protocols used most often with IoT devices?
A. Bluetooth and wifi are the two most often used protocols, when it comes to connecting with various IoT devices, though NFC is getting the pace fast.
Q3. What are the different layers of IoT protocols name a few IOT protocols?
A. There are 3 basic layers(application, network, and perception) of IoT protocols, that is sometimes extended in a 5 layer architecture(including business layer & processing layer)
Bluetooth, Wifi, Zigbee, MQTT are to name a few IoT protocols.
Q4. Which protocol is lightweight in IoT?
A. MQTT and CoAP are two of the lightweight protocols in IoT. They have emerged as leading messaging protocols.
Q5. Which protocol is best for IoT?
A. There is no specific protocol that may be considered as the best option for IoT. It majorly depends on the requirements of the devices to be connected.
Q6. What is the open standard IoT protocol?
A. Well, as we know open standards are made available to the common public and are developed and maintained via a collaborative process. Advanced Message Queuing Protocol (AMQP) AMQP is an open standard IoT protocol.
Q7. What are the types of communication protocols?
A. There are various types of communication protocols.
Transmission Control Protocol (TCP) – It is used for data transmission.
File Transfer Protocol (FTP) – Used to transfer computer files from a server to a client and vice versa
User Datagram Protocol (UDP) – Majorly used by programs to send short datagram messages.
Hypertext Transfer Protocol (HTTP) – Used as application protocol, it uses hyperlinks between nodes containing text.
Internet Control Message Protocol (ICMP) – It is used for diagnostic or error-generating purposes
Post Office Protocol (POP) – Used by local email clients to retrieve email from a remote server over TCP IP.
Internet Message Access Protocol (IMAP) – It is used to store email messages on a mail server.