Researches and data reveal the fact that the hours spent on the internet are increasing each year. And so, the number of mobile applications. Not to mention that mobile apps are more convenient to use than desktop applications. How can you make a mobile app? No worries, there are a variety of Mobile App Development Frameworks available in the tech world that you can use to learn how to create your own mobile app and even pursue a career in the Mobile App Development realm!!
Hence, the companies are shifting their attention from traditional desktop applications to mobile applications to get the highest benefits from their target audiences.
In recent past years, many startup ideas rose because of the successful and timely developed mobile apps. How can we forget the examples of life-changing apps? From Milkbasket to Uber Eats to Dunzo all have solved a genuine problem of our everyday struggle. 
And we feel proud to be the baseline for the success of Milkbasket, MyPeriodTracker, WTfares, 3D car configurator, and many more startups. So, If you have a startup idea in your head, discuss it with us and we will help you to be listed in the success stories ahead.
There is a myth that Mobile app development required lots of money to hire mobile app developers, which only large-scale businesses & corporations were able to afford, thanks to mobile app development frameworks, it's not the case anymore.
Today, there are many mobile app development frameworks available to choose from. And the best thing? – These app development frameworks allow building mobile apps in limited budget & time. As there are lots of options available, choosing the best framework for app development is not easy. There is so much to think about!!
But to help you in making the decision, below we have listed the top 7 frameworks for mobile app development along with their features, pros & cons, and app examples.

Top 7 Mobile App Development Framework

Let's dive in each app development framework one by one.
1. React Native
React Native is one of the most popular framework for mobile app development. Initially built by facebook, It is used for the development of both platforms Android and iOS.
Many high performance mobile apps have been built in a short period through this framework. The app example can be seen in startups and fortune 500 companies.
This framework reduces the time it takes to build a mobile app that is both powerful and reliable.
React Native does this because it's a cross-platform mobile app development framework that uses the same code base for both Android and iOS applications.
Key Features
Easy Maintainability
Reusable components
Cross-Platform framework
JavaScript
2. Flutter
The framework launched by Google is more of a software development kit than a mobile app development framework. Flutter is popular for building fast beautiful, natively compiled apps for both mobile & web applications.
Flutter is also a cross-platform app development framework that uses a single code base for both iOS and Android app development. It is based on an object-oriented programming language- Dart.
Apart from being a cross-platform framework, Flutter also allows developers to modify old widgets & create new widgets effortlessly.
Key Features
Fast Development
Flexible UI
Cross-Platform Framework
Native Performance
3. Ionic
Ionic is again a widely used open source app development framework built with Angular and cordova. It also supports cross platform development and you can develop apps for three different platforms here – Android, iOS and Windows.
Ionic uses minimal DOM to enhance performance and bring better efficiency while providing the native APIs like Ionic Native and Cordova.
The best part of using Ionic Framework for mobile app development is its UI elements. It provides a set of default UI elements such as action sheets, tab bars, filters, forms, and navigation menu, which helps developers focus on the development part rather than on UI elements.
Key Features
Easy to Adopt
Cross-Platform Framework
Platform Independent
Built on Angular
In built CLI (Command line interface)
4. Xamarin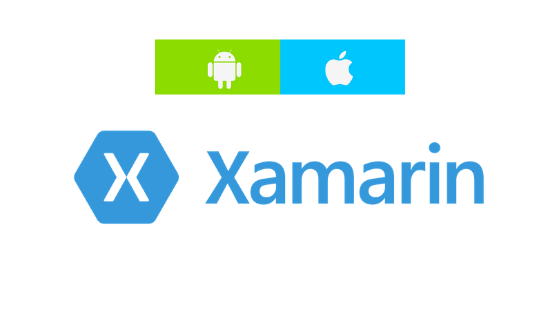 Acquired by Microsoft, Xamarin is also an open-source, cross-platform mobile app development framework, which also uses the same code base for iOS and Android applications.
Xamarin provides an excellent user interface and comes with almost all important tools that are required for a mobile app.
The important thing about Xamarin is that it uses C# programming language, which means there is no need to learn Swift or Java to build an iPhone or Android app. 
Key Features:
Native API Access
Easy API Integration
Native UI Support
Huge Community (1.4 million developers)
Targets Every Platform
5. PhoneGap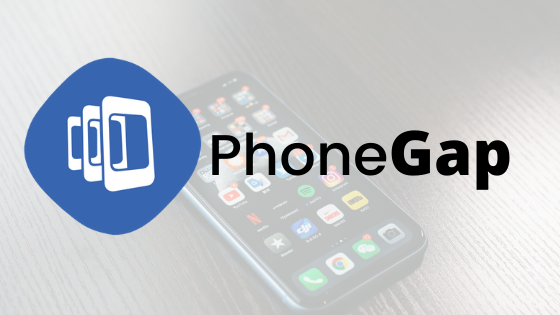 PhoneGap was initially built by Nitobi in 2011 and launched as Apache Cordova Adobe. However, after the acquisition by Adobe its name changed to Adobe PhoneGap.
It is a cross-platform mobile app development framework and is considered as a reliable platform for developers to develop apps in JavaScript, HTML5, and CSS.
It provides best-in-class performance, and enables mobile app developers to build apps without facing any hardware restrictions also supports inbuilt hardware features such as Camera, GPS, Storage, Accelerometer, etc.
Key Features:
Robust Support
No Hardware Restrictions
High Compatibility
Inbuilt hardware features
6. Corona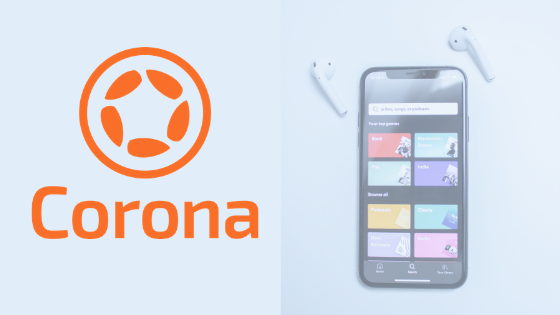 Launched in 2009, Corona is an open-source cross-platform framework ideal for rapidly creating apps and games for mobile devices, desktop, tablets & smart TV. 
It is a Lua-based framework, which is a popular lightweight scripting language that offers speed, ease of usage, and flexibility to develop apps.
Developers are using this free, open-source, and powerful framework to build apps to most of the platforms including Android, iOS, macOS, Tablets, Fire TV, Android TV, Apple TV, and Amazon Fire.
Many popular games like Angry Birds and Warcraft have utilized the robust Corona framework.
Key Features:
Predominant APIs
Plugins Availability
Lua Programming
Native Library Support
7. Mobile Angular UI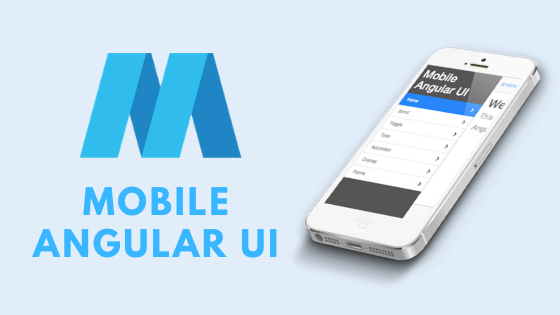 Mobile Angular is also a free open-source mobile UI framework that helps in building mobile apps with a combination of bootstrap and Angular framework.
Under MIT License, this framework  simplifies the mobile app development process. It provides numerous UI components like switches, scrollable areas, overlays, navbars to build a seamless intuitive and attractive user interface for mobile apps.
Key Features:
Interactive Components
LightWeight
JavaScript
So, with this we got to know about the top 7 mobile app development frameworks.
And as far as the choice of the mobile development framework is concerned, the final decision largely depends on the requirements of your project. Like if you are developing a gaming app, then corona will be the best choice and so.
Hence, it's recommended to consult with an app development company to make sure you're choosing the right framework.
Do follow us if you found this blog useful. As we add 1 new blog every week on tech trends and insights.