Are you launching a financial app or operating a fintech business or company? As a fintech mobile app development firm, we've created a list of the best fintech applications that are growing using its competition in the financial sector.
So, if you're thinking of making a money transfer app, mobile payment and invoicing app, fundraising app, personal financial management app, stock market app, or any other type of online banking app or online payment method, you should check out the top fintech apps.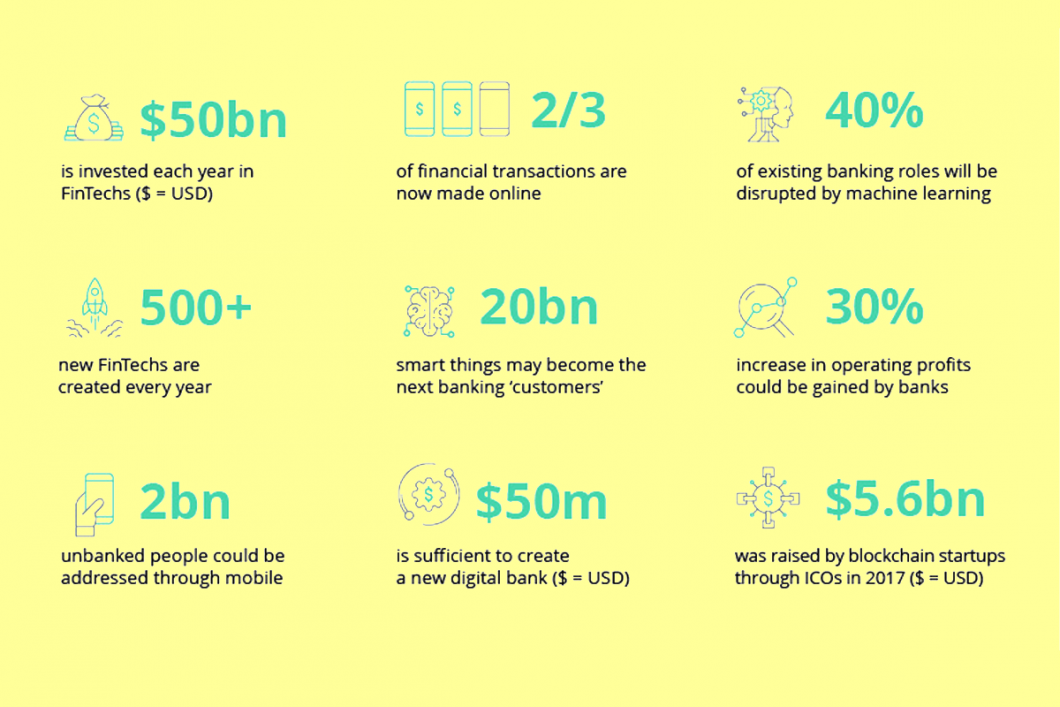 Fintech Overview
It is clear that shifting to digital formats to provide financial solutions has become a top priority for many financial companies and is a well-thought-out technological investment. Everyone is attempting to capitalize on the pandemic's disruption, from large companies to brand-new startups.
The fintech app industry will be worth $305 billion in 2025, according to this estimate. It is currently one of the fastest-growing businesses in a world that is trying to find stability.
According to another poll, 64% of millennials and 59% of Gen Xers use at least one financial technology app.
This article will go through some ideas for developing a fintech app that combines traditional financial concepts with modern financial trends. As a result, both seasoned financial players and new-age entrepreneurs looking to enter the financial industry may find this list useful.
According to a reputable agency, the global fintech sector will expand substantially by 2025, reaching $409.98 billion. If you operate a business or are looking for a concept to help you leverage the benefits of the fintech industry, we've compiled a list of the top 15 ideas that will reign in the near future.
Fintech Apps Impact on Startup Growth
Startups develop feature-rich fintech apps that handle all of the activities for organizations and people, including insurance, financial management, asset management, payments, and more.
Payment processes and transaction security of mobile solutions are continuously improving thanks to technological advancements. Fintech applications handle a variety of financial issues, including insurance, equity, shares, stock, risk compliance, and more.
If you provide any of the above financial services, it's critical that you find fintech app ideas that can help you grow your business.
Top Fintech App
Below are some of the top fintech apps. Please note that the popularity and rankings of apps may change over time, so it's recommended to check the latest app stores and reviews for the most up-to-date information.
| S.No. | Top Fintech Apps | Company Type | Country |
| --- | --- | --- | --- |
| 1 | Robinhood | Personal Finance | United States |
| 2 | Venmo | Payments | United States |
| 3 | SoFi | Personal finance | United States |
| 4 | Square | Payments | United States |
| 5 | PayPal | Payments | United States |
| 6 | Revolut | Banking | United Kingdom |
| 7 | N26 | Banking | Germany |
| 8 | Chime | Banking | United States |
Successful Fintech Startup Ideas
Here are some creative financial app development concepts that can be turned into successful enterprises.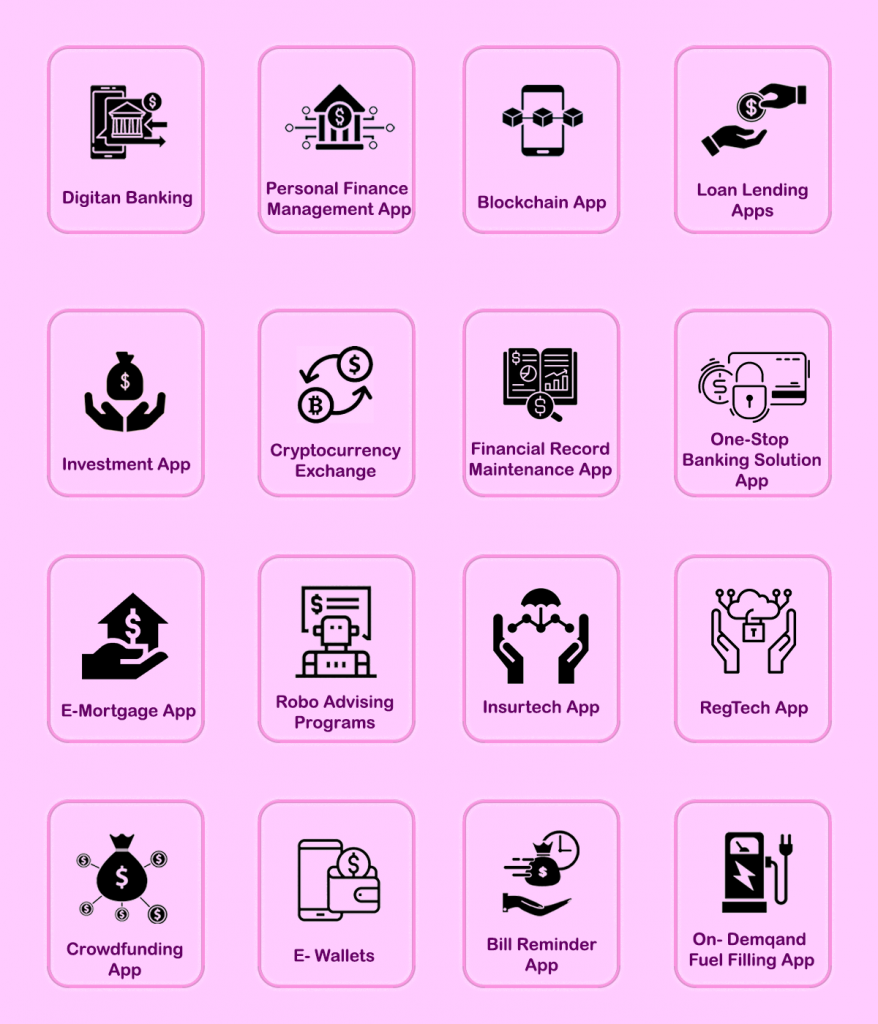 1. Digital Banking:
In just six years, the usage of digital banking systems has experienced a fundamental leap. Almost 69% of consumers now utilize online banking and mobile banking apps to do day-to-day tasks efficiently and independently.

Viewing account balances, accessing e-statements, adding beneficiaries, and completing IMPS and third-party transactions are just a few of the options.

Customers may avoid long queues at banks and ATMs by using net banking and mobile banking apps to handle their payments.
Government digitization policies, unstable periods like the COVID-19 pandemic, strong security measures established by banks, and other factors all contribute to the adoption of these applications. As a result, creating a digital banking app is an excellent finance startup concept.
2. Personal Finance Management App:
A personal financial management app is referred to as PFM for short. People frequently find it difficult to keep track of everything, especially when investment possibilities and expenditures of all kinds expand.
As a result, PFM applications are developed to assist consumers in keeping track of their income, expenditures, saving, and investment all in one location. As a result, building PFM applications in 2021 is another fascinating financial app concept.
3. Blockchain Apps:
Today Blockchain is one of the most advanced and widely used financial technologies. Blockchain technology and its uses have grown tremendously in recent years. Many businesses and companies have started to invest in Blockchain technology in a variety of ways.

According to recent community surveys, financial institutions may save $12 billion each year by embracing Blockchain. Using Blockchain wallet software, you may purchase and trade cryptocurrencies with ease. As a result, most firms began to engage in Blockchain app development by incorporating sophisticated features.
4. Loan Lending Apps:
It's another financial app with a peer-to-peer business model, and it's unquestionably a game-changing concept. It serves as a conduit for financial transactions between lenders and borrowers. All of this may be accomplished without the need for a third-party banking institution.

On the one hand, these allow borrowers to determine mortgage rates based on their financial capabilities. Simultaneously, lenders can set their own pricing in comparison to those of others, allowing them to provide cash at lower rates. They attract more prospects and debtors by doing so.
5. Investment & Trading Apps: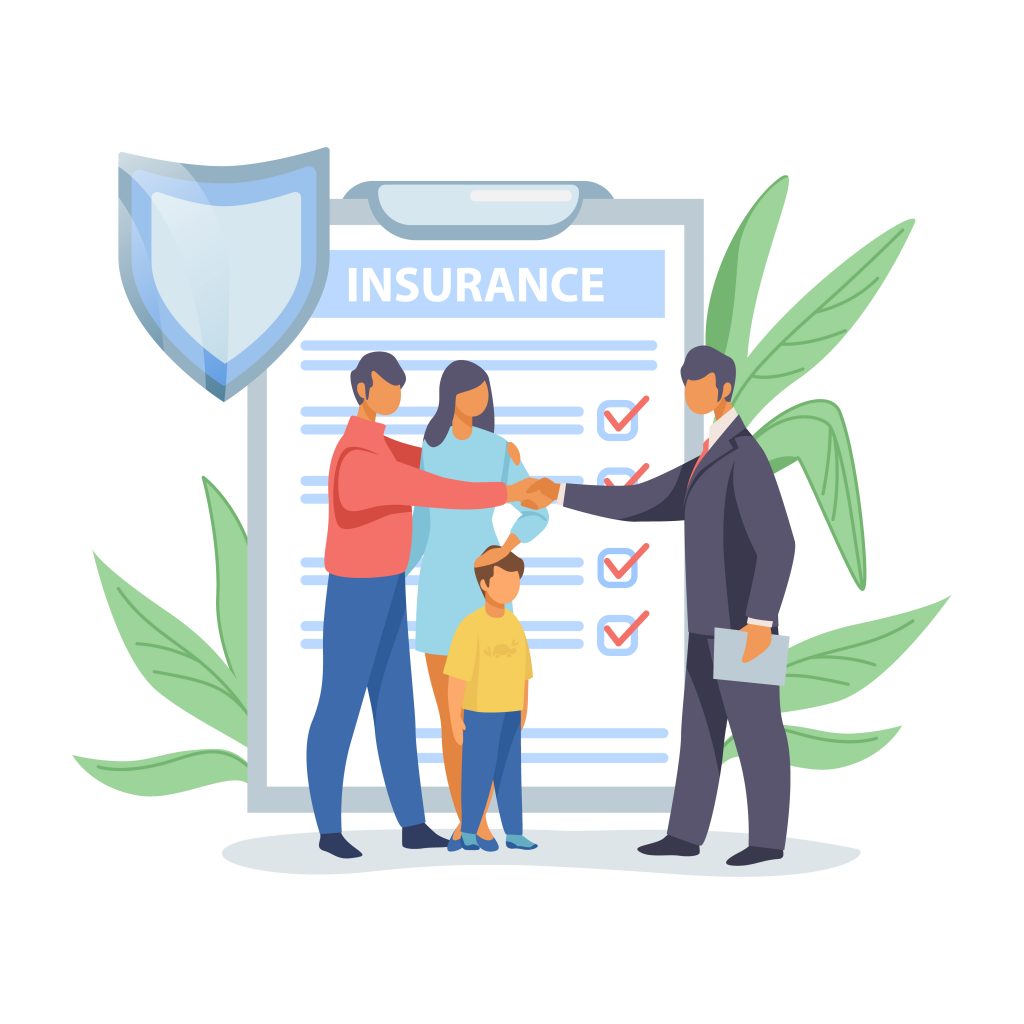 In today's competitive world, online investment and trading apps have earned a position. Users can sell and buy stocks, shares, funds, and other financial instruments using fintech app development for investing and trading. Users can simply manage all of their assets in one place with investment and trading platforms.

The features of investment and trading apps include a virtual stock exchange, stock notifications, algorithmic trading, and more. As a result, developing safe, scalable, and fast fintech software for trading and investment can assist users in making the best business decisions.
6. Cryptocurrency Exchanges: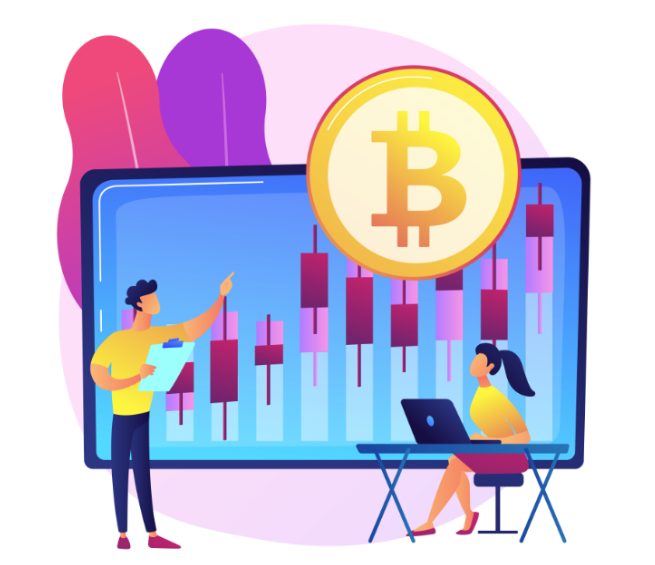 In recent years, as bitcoin trading has risen in popularity throughout the world, crypto trading platforms have become increasingly popular. In March 2021, there were 9,000 cryptocurrencies available on the market, according to reports. Cryptocurrencies have a market capitalization of $2 trillion dollars.

Exchanges for cryptocurrency trading connect buyers and sellers, allowing for both cash and crypto asset transactions. As a result, creating these exchanges using Blockchain technology may be difficult yet profitable.
7. Financial Record Maintenance Apps:
Keeping track of payment receipts, tax bills, and other financial documents may be challenging for some people. As a result, developing mobile applications might be a great financial business idea for busy people who want to make keeping track of their finances a pleasure.
8. One-Stop Banking Solutions Apps:
One-stop banking solution applications are designed to meet all of your banking and investment needs, including facilitating rapid transactions, monitoring your balance, investing in various trading assets, and much more.
9. E-Mortgage Apps:
This is a relatively new fintech app concept that developed when the COVID-19 pandemic began to take its toll on the planet in 2020. People have found it more difficult to obtain a mortgage since last year, therefore electronic mortgage applications have simplified the application procedure so that people may obtain contactless mortgages fast.
10. Robo Advising Programs: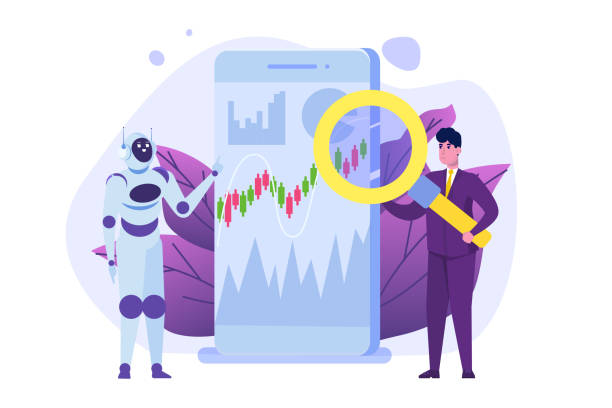 Robo-advising, which has been shown to be one of the most effective ways for fintech to attract millennials, is also a wonderful place to invest in the financial application development sector.

Users may get the best tailored and future-focused financial advice at a cheaper cost thanks to this machine-learning software. They're also looking at their spending and assets to see how they might boost their after-tax profits. Furthermore, with little to no human intervention, they are making the process more convenient.

What's more interesting is that, according to a Business Insider Intelligence analysis, they'll be in charge of over $4.6 trillion in assets this year and nearly $1 trillion by 2022. Something that indicates that this is one of the many financial startup ideas that will rule the industry in 2020 and beyond.
11. Insurtech Apps:
Every banking and financial institution's favorite offer has always been insurance. Insurance has evolved in sync with other financial services, and as a result, insuretech has emerged as a viable option.
The insure tech app can use Artificial Intelligence, IOT Development, Blockchain Development, Open APIs, and Machine Learning to provide world-class service to their consumers. It can quickly assess large amounts of consumer data, such as knowledge, market trends, and customer behavior, and provide highly specialized and individualized solutions, risk analysis, and other services. All of this can be accomplished without the assistance of a third-party insurance coverage organization.
The insurance industry has long been a reliable source of revenue. Developing an insuretech app is a risk-free investment.
12. RegTech Apps: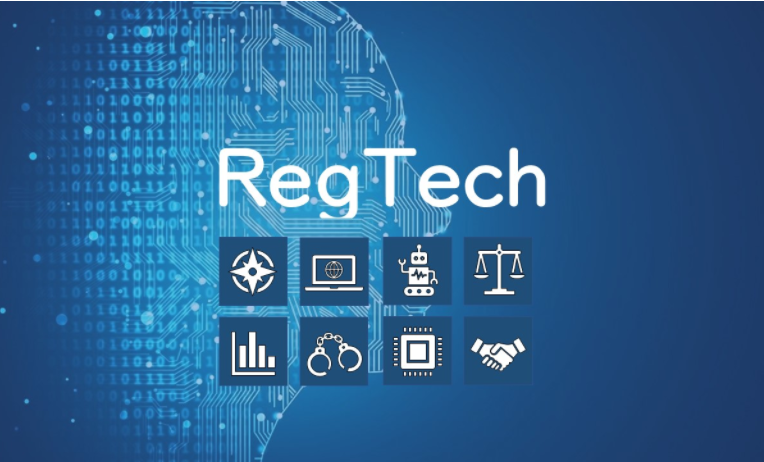 This is a new field in the fintech business that is essentially a regulatory application that deals with regulatory problems in the financial and economic sectors.

As a result, RegTech mobile applications may connect clients and legal organizations, keep consumers informed about new financial laws and government policies, track payment activities, and much more.
13. Crowdfunding Apps: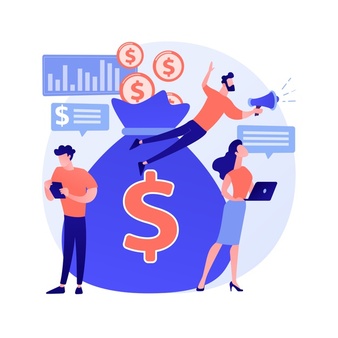 Crowdfunding is the process of raising small amounts of money from a large number of people in order to launch a new business venture. The purpose of these platforms is to connect investors and entrepreneurs in order to expand the pool of potential investors beyond traditional sources.

As a result, creating crowdfunding applications and websites has a lot of promise because there will never be a shortage of clients.
14. E-Wallets:
E-wallets, often known as digital wallets, are becoming game-changing financial innovations. Customers no longer need to keep physical wallets or essential items such as debit and credit cards with them at all times. Not only that but through discount coupons and offers, these digital wallets may also aid with extra side revenue.

The digital wallet app can be developed independently or in tandem with another app. Because of its wide use, this app has become one of the most searched app development projects in the financial industry.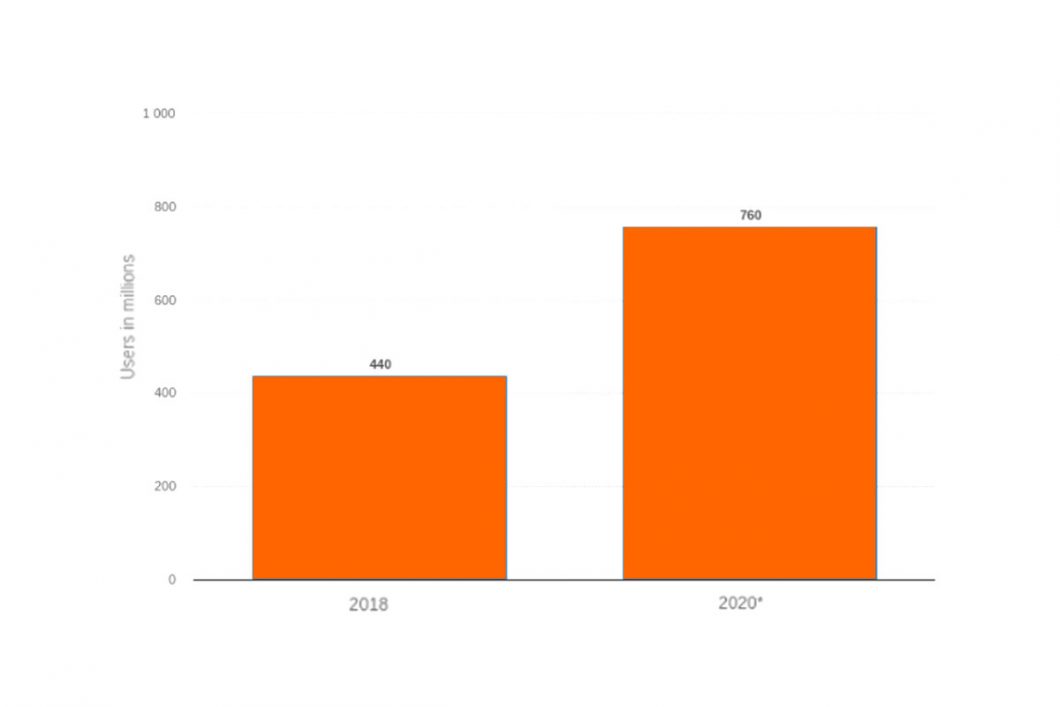 15. Bill Reminder App:
A bill reminder application can save money for people who regularly forget to pay their energy, water, phone, credit card, and other bills on time, resulting in unnecessarily high late payment fees. You might want to consider creating an app that notifies users of bill due dates.
16. On-Demand Fuel Filling App:
To start with, no one can predict when you will run out of energy if you become stranded. Although it may not appear to be a huge issue, it may be a significant problem for you whether traveling with a family, to business, or on any vacation.

If you work in the oil industry or run a car service firm, building an on-demand gasoline delivery app might be a game-changing mobile app concept in 2023.

Now that you've learned about the many types of financial app concepts you may work on, you're probably wondering where to begin. In light of this, we've compiled a list of essential actions you should take to ensure your place in the fintech industry's future.
Trending Fintech Technologies
The following are the fintech apps' supporting pillars that are propelling it forward:
AI –It can assist in detecting questionable behaviors and provide tailored financial advice.
IoT –This unique approach can help gather real-time data and assist with enhanced decision-making by leveraging the power of linked gadgets to the Internet.
Blockchain – Fast and secure transactions may be possible with Blockchain technology.
Big Data – This can assist with market trends, consumer behavior, and huge data sets.
Cybersecurity –Fintech apps cannot function without security. As a result, Source Code Analytics, Develops, and a variety of other modern technologies play an important part in protecting people's money and personal information.
Fintech Apps: Some Quick Facts and Figures
Revenue from mobile payments has increased from $550 billion in 2015 to $1390 billion by 2024.
Meanwhile, income from banking apps is expected to reach $5.6 billion by the end of 2023.
If you look at the adoption rate of fintech applications by nation, China comes out on top with an adoption rate of 81.1 %.
Among all online trading applications, Binance, the world's biggest cryptocurrency exchange, has managed to earn $1,200 million in yearly income.
With 650 million users worldwide, AliPay is the most frequently used mobile payment app.
Common Features For Fintech Apps:
Most fintech apps share a lot of common features. Your app doesn't have to be 100% unique: sometimes all it takes is a better user experience and some additional features to successfully compete with other app market players.

Sign-In: Users should be able to sign in smoothly and easily while maintaining essential security safeguards. Two-factor authentication is required, and adding face and fingertip recognition to the mix is a good idea. Signing in with biometrics will soon become a global norm.

Quick Scan Feature: One of the most daunting features of using a smartphone is having to manually enter data or do so while on the run when you need to respond quickly. In this sense, scanning card numbers and QR codes contributes significantly to a positive user experience.

Custom Notifications: Custom notifications offer users an enhanced level of personalization by enabling them to choose which info they want to receive. Allowing them to unsubscribe from unwanted alerts will undoubtedly improve the usability of your software.

Cashback: Many payment applications require cashback to function. The more payments customers make using your app, the more cashback they earn. This feature will increase client retention rates, so be sure to include it in your fintech app development.

AI Bots And Assistants: When you integrate a virtual assistant or a chatbot into your financial application, your consumers will receive immediate customer care. You also free up your customer service department from overburdening responsibilities. Customers like chatbots and Robo-Assistants for another reason: they provide rapid solutions to inquiries without the stress of human engagement.

Third-Party Services: Building a feature-rich software may fail for fintech entrepreneurs: consumers may prefer a clean and straightforward app that won't induce "tool fatigue." Some third-party services, on the other hand, may be quite useful. For example, ordering food, buying groceries or aircraft tickets might be significant choices to incorporate into a consumer payment app.

Regardless of which app you develop, make sure it has the fundamental features that your financial app niche expects. You'll be able to cut down on user attrition, and your consumers won't have to go to another firm for basic services.

Wrapping Up: The worldwide fintech sector is now thriving and developing at breakneck speed. It is estimated to be worth $409.98 billion by 2025. One of the most significant advantages of technological developments in the banking business is that they increase the accessibility of financial services to billions of people.

The four major UK banks have moved the majority of their activities to the Internet. While in the United States, insurance firms were required to depreciate their prices, the credit for which goes to the growth of online and mobile app development services, which benefits end-users. Fintech companies have also become a major point of execution for financial services in China and Latin America.

As a result, you can fairly identify 16 outstanding finance app concepts from the above article. Hopefully, you may use the information in this blog to establish your own financial company.

The future of finance appears brighter than ever, yet developing a fintech app is far from simple. Typically, the app development process begins with the ideation stage, during which you and your development partner collaborate to draft precise requirements for your prospective app.
Conclusion:
With the help of Technologies, the financial services industry is doing well these days. FinTech services strengthen the finance business and expand the number of ways in which financial collaborations may be used. Artificial Intelligence and Machine Learning technology have influenced FinTech services market trends. These technologies are being studied by banking and finance app development solutions providers as problem solvers.

Customers' requests for faster payments led to the development of FinTech apps. Financial information, a speedy transaction process, secure identity authentication, and customer assistance are all provided to users. FinTech is a financial revolution that is growing in power day by day. Are you in the financial services industry? Do you want to provide your users with a smooth and transparent experience? Do you want to learn more about financial technology trends? Mobile banking and finance app development companies provide excellent customer service to a variety of sectors. Hire a professional Mobile App Development Company or contact us.
If you're thinking about how to make a fintech app, give our specialists at Eastern Peak a call right now for a free consultation. Our staff will guide you through every stage of the app development process, from drafting an app specification to providing all-encompassing technical and marketing assistance. here or send your requirements to info@hashstudioz.com
Q. How do you create a financial app?
Building a financial app usually involves ten steps:
Choosing a fintech specialization
Regulatory compliance is essential.
Refining the concept of your app
Specifying an application
Creating appealing user interfaces and user experiences
Choosing a technology stack
Costs and timelines for development are estimated.
Creating an MVP
Creating and releasing your app
Dedicated to continuous improvement, promotion, and support
Q. What programming languages should you use to create a financial app?
The following are the most often utilized programming languages for fintech apps:
Q. How to find a good app developer with fintech experience?
Look for knowledge and skill sets that are relevant to your situation.
Use automation to help in recruitment.
Soft talents may be learned.
Begin with a little assignment to see how well you can work together.
Partner with an outsourcing company that has a large talent pool and uses innovative recruitment strategies. To address the fintech skill gap, consider team augmentation and dispersed team structures.
Q. What are the best practices for keeping a financial app secure?
There are some best practices for keeping a financial app secure:
Use data encryption, access restrictions, data loss prevention (DLP) capabilities, and backup systems to prevent data leaking.
Use biometrics and two-factor authentication, strict password regulations, and credit and identity monitoring to prevent identity theft.
Use AI, ML, and DPI firewalls to detect and prevent cyber threats.
Implement strict cloud security policies and only utilize reputable cloud services.