The technology that is buzzing with talks all around is 5G or 5th Generation of Cellular Network; a better boosted cellular network that currently on paper lists down some excellent specifications to the users. 5G revolution is capable of changing the whole scenario of the network-dependent technologies around the globe.
With the Indian digital market's consumption rapidly growing at a fast pace, the need for users to access the technology and the service providers to cater to a large customer base is at a mutual offering.
What is 5G Technology?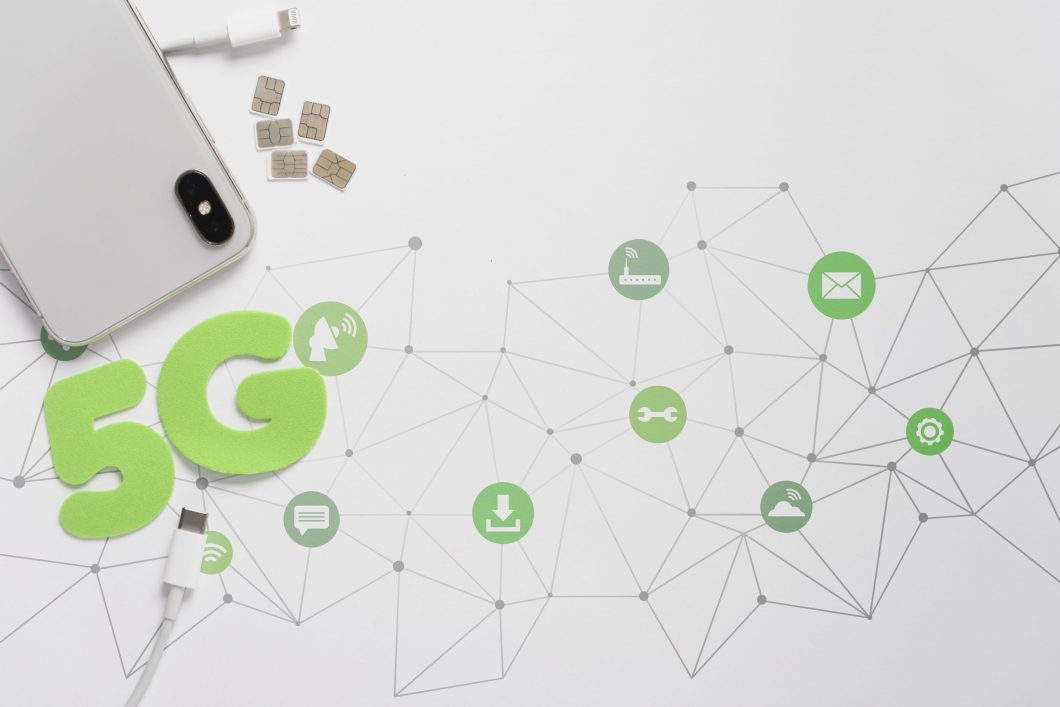 The 5th generation mobile network is the next step in the evolution of mobile technology. After 1G, 2G, 3G, and 4G networks, it's a new national broadband standard. 5G allows for a modern kind of network to link practically anything and everything, including computers, objects, and smartphones.
5G wireless technology is designed to provide consumers with multi-gigabit per second peak data rates, ultra-low latency, improved reliability, huge network bandwidth, increased availability, and a more consistent user interface. Higher performance and productivity enable new user interfaces and bring new sectors together.
HOW IS 5G DIFFERENT FROM 4G?
While 5G will technically deliver speeds of up to 20Gbps, commercial 5G networks are likely to accept speeds of up to 1Gbps, which is 10 times faster than existing 4G LTE networks. The lower latency is followed by higher data transfer. When compared to 4G, which had a ping limit of 50ms, 5G had a potential ping limit of 1ms! The 5G networks are expected to have a delay of about 10ms.
WHO IS BRINGING 5G TO INDIA?
Jio, Airtel, and Vi (Vodafone-Idea) are all working with telecom equipment manufacturers including Nokia and Ericsson to make 5G a possibility in India. Mukesh Ambani, Jio's chairman, announced the company's intentions to develop a 5G network using domestic hardware and technologies. Airtel recently completed a successful 5G network trial in Hyderabad. Both Bharti Airtel and Vodafone-Idea have spent the last year updating their network infrastructure in preparation of 5G, and both companies claim that their networks are nearly 5G ready.
WHEN WILL INDIA GET 5G?
5G has now begun to reach the public in countries such as the United States and China, with South Korea becoming the first to launch a large-scale 5G network. India, on the other hand, has tends to lag behind and is still in the testing stage. Jio announced plans to launch their 5G network in the second half of 2021 in December 2020, but this does not seem to be possible at this time. There will be a delay in the launch of 5G technologies, according to a current policy commission. According to the study, "India is very likely to miss out on 5G opportunities after losing out on 2G, 3G, and 4G opportunities." This spectrum auction would include all of the big telecom firms, allowing businesses to tune their systems to certain frequencies and eventually carry out their networks.
Due to current market competition and low information, a major explanation for the delay is a lack of cash flow, especially for Airtel and Vodafone-Idea. This issue is complicated by the fact that 5G network unit pricing is exorbitantly high: it is seven times more expensive than the UK, 14 times more expensive than Australia, 35 times more expensive than Spain, and 70 times more expensive than Austria.
The same parliamentary panel study advises that India continue to use 4G for at least the next five to six years, prompting a 4G network auction to begin in March. So it seems that early 5G adoption in India will take another year, and 5G will be open to the general public in three to four years.
How 5G is going to be a Game-Changer:
The technology, as stated, could prove to give not just technological advancements but also help out the global economies in establishing everything around with real-time and fast pace. For example, as being stated, a two-hour movie could be downloaded in less than few seconds under the 5G connectivity on download speed. The claims are extravagant, and the stakes are high. One estimate project that 5G will pump twelve trillion dollars into the global economy by 2035. This 5G world will bring an industrial revolution that ultimately leads to a whole new Internet of Things (IoT & IIoT), where everything from your Smart Device applications to Autonomous vehicles to Smart Cities and highways will not just remain in handy but also make an extensive impact on the day to day lifestyle.

As 5G will get introduced by the telecoms to its users, the pressure to capture and capitalize on new streams of data and provide the users with this flourishing technology will bring 5G as a platform for innovations that will not only enhance the mobile broadband services but will also expand its networks to support a vast diversity of devices and services and help the industries to improve with these advancements and develop their services accordingly. 5G technology will redefine a broad range of industries with connected services from retail to education, transportation to entertainment, and everything in between.

The Benefits that make 5G better are: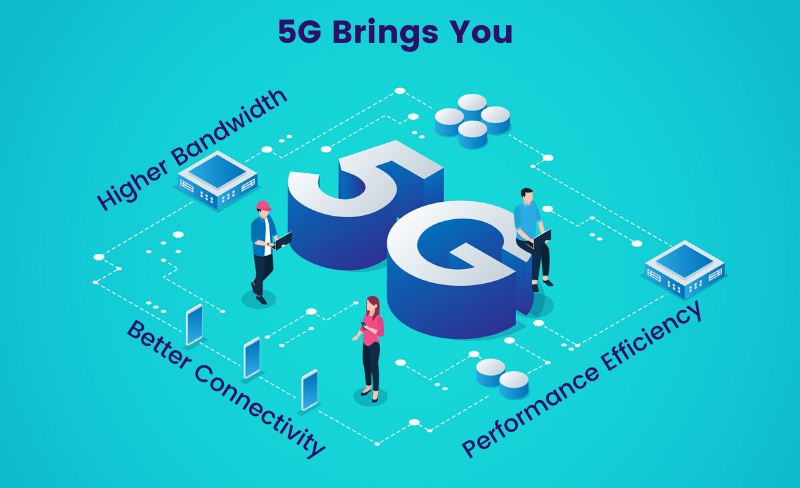 Bandwidth
Energy efficiency
Decreased latency times
Greater Network capacity
The Global fraternity is ready to welcome 5G that will let businesses in India and across the globe in broadening their reach.
Organizations like us will be more empowered to help enterprises in developing engineering solutions that scale up and extends the range of their business and provides their customers nothing but the best.
Hashstudioz help you in automating the manufacturing unit, building smart product for smart home & cities. Feel free to contact Us and let us know your requirements.
To stay updated and get your business resources inline with the latest technologies, stay tuned with our blog.